Working in partnership with local government and others, SPARC BC designs education and outreach campaigns to raise awareness around the needs of people with disabilities in communities across B.C.  Please visit the sections below to learn more about our campaigns.
Access Awareness Day – June 5, 2021 – Say Yes To Access
Saturday June 5, 2021 is Access Awareness Day—a day for communities to come together to celebrate what it means to be truly accessible and inclusive for everyone!
By working together, it is possible to create communities where everyone can share their talents and abilities in real and meaningful ways and where the possibilities are limitless. We know the difference that we can make together when we Say Yes to Access.
Let's build increased awareness around existing and emerging needs for accessible parking and strengthen efforts to better meet the needs of people with disabilities. Let's #SayYesToAccess together.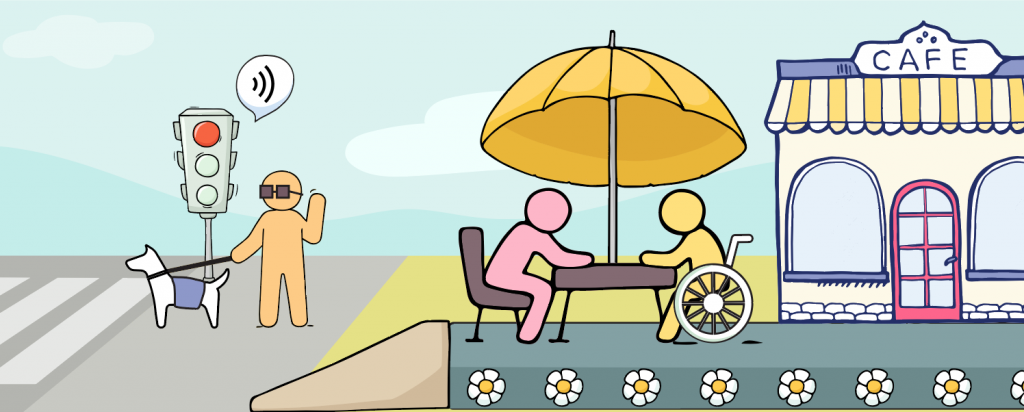 $500 Access-Ability Grants
SPARC BC is pleased to be giving out $500 grants to support local Accessibility Committees, local disability serving organizations, and local government partners to celebrate Access Awareness Day and National AccessAbility Week.
A Community Inclusion Initiative
The intention of this SPARC BC project was to develop a series of images and stories that reflect what it means to be a truly accessible and inclusive community.  We received an excellent response from across different regions and different parts of the province – with each adding their own unique perspective and insights.  We are pleased to share the results of these collective efforts and believe that the pictures can help to start important conversations about what accessibility means and how to be a truly accessible and inclusive society.