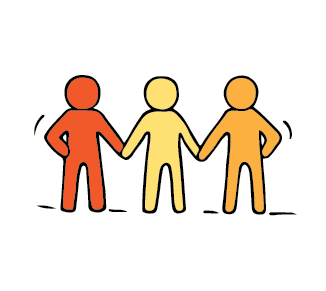 Community development helps to build capacity in local communities and support the active engagement and participation of all citizens. It provides an effective model for bringing community partners together.
Through our Community Development Education (CDE) program, Learning Initiative for Rural and Northern BC (LIRN BC) and the new Virtual Education, Research and innoVation for Everyone (VERVE) program, SPARC BC co-designs and delivers workshops and other learning events on a wide range of topics.  We also produce our SPROUT resource guides and other publications to provide tools for social change.
Community Development Education (CDE)
The Community Development Education (CDE) program promotes place-based learning and provides a culturally responsive approach to community development education that includes workshops, dialogues, community facilitation and training.
We bring together theoretical knowledge and experience to provide community development education and support to build capacity at the local level. Through the delivery of our workshops, SPROUT guides and other how-to community development resources, our goal is to encourage citizen participation and to support innovative and effective local planning and decision-making.
SPARC BC has delivered community development workshops in over fifty communities across BC involving the participation of more than six hundred individuals and organizations from across different sectors. 
Participants in our CDE program include:
Government
First Nations
Businesses
Non-profit organizations
Civil society
This work, carried out in partnership with local communities, reflects our values of social justice, inclusion, integrity and learning. CDE is delivered through a multi-sector collaborative process entitled Learning Initiatives for Rural and Northern BC (LIRN).