Social Policy, Research and Advocacy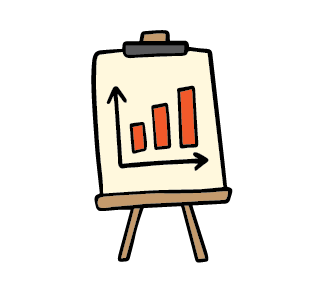 SPARC BC's work in the areas of social policy research and advocacy focuses on addressing gaps in the social safety net and in working to create the conditions needed for positive policy change for people receiving income assistance, as well as families and individuals living in poverty.
Our work in the area of social policy research and advocacy includes public education and outreach, as well as knowledge development through leading-edge, evidence-based research to advance and support positive policy change in the area of income security and poverty reduction.
INCOME SECURITY AND POVERTY REDUCTION
SPARC BC has a long history of working to advance income security for all British Columbians. People who lack sufficient income to cover basic living costs, who cannot afford to eat a healthy diet, or who cannot pay for safe and healthy housing, lack income security. Adequate income security also includes ensuring that all persons genuinely feel that they are part of their community and can participate in a reasonable range of community activities.
Homelessness is another abiding focus for SPARC BC. We are committed to using research to identify opportunities and solutions for ending homelessness.
SPARC BC has worked with the Regional Steering Committee on Homelessness (RSCH) in Metro Vancouver to prepare an updated Regional Homelessness Plan and provide support to the local planning tables for Homelessness Action Week by helping them in their efforts to draw attention to existing and emerging needs across the region.
In addition to our work with Metro Vancouver and the local planning tables, we have engaged a number of community partners across BC — Kamloops, Kelowna, Nanaimo, Nelson and Prince George — to look at the issue of family homelessness.
SPARC BC has also continued to serve on the Community Advisory Board (CAB) for the delivery of the Reaching Home program for Metro Vancouver.
Reaching Home is a community-based program funded by the Federal government and is focused on preventing and reducing homelessness through the development of a data-driven, systems-based approach. Reaching Home priorities include:
Reducing chronic homelessness by 50% by 2028; and,
Reducing the inflow into homelessness through preventative strategies as well as strategies and initiatives designed to reduce the number of individuals returning to homelessness.
Finding and keeping housing that is affordable is a challenge for many low-income families and individuals. Working with the Council of Community Homelessness Tables in the Lower Mainland, SPARC BC has continued to champion efforts to support Homelessness Action Week.
SPARC BC also prepares and distributes more than 10,000 Comfort Kits across the Province.
More Social Policy Priorities
SPARC BC has other core research and advocacy areas. Please visit our Publications page to see all our social policy resources.
RESEARCH, PLANNING AND CONSULTING SERVICES
Learn how SPARC BC can help your organization or community in social planning.